Apartment Lease
Legal Forms
Popular - Apartment Lease Agreement for use by a landlord when renting an apartment to a tenant. This document sets out all terms including rights and obligations of both parties, monthly rent and term of the lease.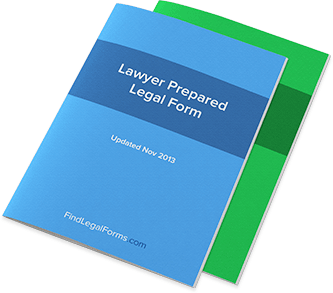 Read more
Apartment Lease Agreements FAQ What is an Apartment Lease Agreement?
An Apartment Lease Agreement is a written contract between a Landlord and a Tenant in which the Tenant agrees to rent out the apartment property in question for an extended period of time. A "lease" is different than a rental in that it not only tends to last longer, but also contains a number of responsibilities for long-term care by the tenant. In turn, the landlord will also be responsible for certain provisions of the contract.
An Apartment Lease Agreement is different than a Residential Lease Agreement in terms of its specificity; whereas a Residential Lease Agreement can include just about any type of residential property including homes and duplexes. An Apartment Lease Agreement focuses on the leasing of an individual apartment, typically as part of a much larger apartment complex.
Why not use a Residential Lease Agreement?
When working with contracts, specificity and attention to detail are important. While a Residential Lease Agreement is comprehensive enough to apply to just about any type of residential situation, the Apartment Lease Agreement is specifically crafted for issues surrounding renting an apartment. A Residential Lease Agreement is still useful as a multi-dimensional tool for anyone renting out different types of residential property; an Apartment Lease Agreement's specificity is desirable for any landlord specifically running an apartment complex.
What about an Apartment Lease Agreement makes it unique?
The language of the Apartment Lease Agreement, as well as the topics it covers, are what separates an Apartment Lease Agreement from other types of residential lease contracts. For example, a Commercial Lease Agreement will have provisions that only apply to renting out office space; an Apartment Lease Agreement similarly is written for a specific situation. Issues like Quiet Enjoyment (which you'll read about below) are more prevalent in an Apartment Lease Agreement than they would be in another type of residential lease. In other words, an Apartment Lease Agreement is focused on the complexities of the apartment living arrangement.
What kind of provisions might I expect to find in an Apartment Lease Agreement?
There are plenty of provisions that, if you're familiar with Residential Lease Agreements, you'll be used to. However, there are a number of provisions that have a unique application to apartment living that you'll want to be aware of, including:
Quiet Enjoyment: This provision, also known as a Covenant of Quiet Enjoyment, assures that a tenant is entitled to peaceably enjoy the living space and is also charged with creating a peaceful environment for other people dwelling in the apartment complex. This situation is, of course, more important to apartment living than it is to other types of residences, and it is reflected in the language of an Apartment Lease Agreement.
Assignment and Subletting: Whether or not a "piece" of the apartment can be subleased is detailed here. Because subletting an apartment can be such a common practice, it's important that it also be addressed in most Apartment Lease Agreements.
Abandonment: Setting forth when an apartment may be considered abandoned might not have a lot of relevance for the tenant, but it is certainly an important provision for landlords to have.
Possession: A provision that includes mention of possession will deal with when the apartment in question can be taken back into the possession of the landlord. This is important for the landlord just as the "abandonment" section is, and will figure heavily into figuring out an apartment's situation if a tenant has been chronically unable to make payments.
Of course, the entirety of an Apartment Lease Agreement pertains to each apartment's special provisions, so they should not be ignored. But it is worth looking at some of the most important and unique aspects of the agreement in order to learn what the form contains.
Do I need an Apartment Lease Agreement tailored to my state?
Yes. Because each state has its own rules and regulations for governing residential apartments, it's important that you use the appropriate form to conform to these regulations. Typically, doing so is as simple as ensuring that you are using the right contract from the get-go.
What kind of additional terms can be included in an Apartment Lease Agreement?
Those who own or manage property are often looking for ways they can add to or customize a contract like an Apartment Lease Agreement in order to make sure that their own agreements best match their intentions. This can certainly be arranged, particularly if you download a legal form that sets forth a space for additional terms.
Traditionally, these additional terms apply to parking issues, the management of balconies, the use of bicycles, pets (though pets are also often included in earlier provisions), furnishings, and more. If you are a tenant who is still reviewing an Apartment Lease Agreement on your own you'll want to pay close attention to these added terms as they may be of relevance in your apartment building. Additionally, these additional terms may actually constitute the bulk of your unique responsibilities in renting from the landlord in question.
When is an Apartment Lease Agreement valid?
In order for contracts to be signed and then considered valid upon signing, it is important that the two parties pay each other "Consideration." This simply refers to the fact that both parties should receive some sort of compensation out of the agreement; this basic force of contract law ensures that one person cannot become, essentially, an indentured servant to the other. Both parties must be adults, and the landlord signing the contract must have authority to rent out the apartment.
When is an Apartment Lease Agreement effective?
The contract becomes effective as soon as it is signed; then, the individual dates and terms of the contract take over. Both parties will be expected to live up to each of their duties in the contract; if one party does not live up to their side, they may have little recourse to take in terms of legal challenges against the other party.
# 631
Lawyer prepared
Our forms are kept up-to-date and accurate by our lawyers
Unlike other sites, every document on FindLegalForms.com is prepared by a lawyer, so you can be sure that you are getting a form that is accurate and valid in India.
Verified in India
Our forms are guaranteed
to be valid in India
Our team works tirelessly to keep our products current. As the laws change in India, so do our forms.
Instant download
Download your form in
a format you can use
After you place your order, your forms will be available for immediate download. You can save the file for later use or print it immediately. We make all formats available to you at no extra charge.
Over 3,500,000 satisfied customers
In over 10 years of creating and selling legal forms, our focus has never changed: providing our customers high quality legal products, low prices and an experience that takes some confusion out of the law.
60-Days Money Back
Try our forms with no risk
If you are unhappy with your form purchase for any reason at all, contact us within 60 days and we will refund 100% of your money back.