Month to Month Lease
Legal Forms
Popular - Month-to-month Lease. This Rental Agreement is a written and binding contract that allows a Landlord (owner of an apartment building, condominium or single-family dwelling) to rent a unit to a Tenant on a month-to-month basis. The Agreement will identify the parties, property, term and amount of rent for the term.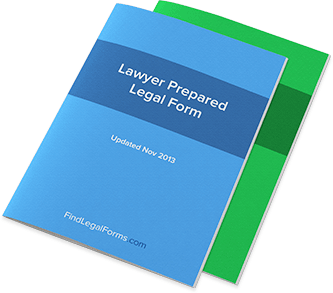 Read more
Month to Month Lease Agreements FAQ
What is a Month to Month Lease Agreement?
Similar to a traditional Residential Lease Agreement in which a rental agreement is made for a prescribed period of time, a Month to Month Lease Agreement ventures off that path by giving both the landlord and tenant more flexibility in the length of the agreement. Once the Month to Month Lease Agreement is signed, the tenant will be able to continue paying rent and having a place to live without a full commitment of time and money – the arrangement truly is "month-to-month."
Many of the other provisions in a Month-to-Month Lease Agreement are similar to the provisions in other residential leases. However, each party – both the tenant and landlord – will be able to terminate the agreement whenever they choose.
What kind of tenant might need a Month to Month Lease Agreement?
Generally, there are two types of tenants who proactively seek out Month to Month Lease Agreements: those with constrictions of either time or money.
The tenant with constrictions of time might need a temporary place to stay while in a transition period – for example, someone who moves to a new city might make a Month to Month arrangement in order to avoid making a commitment they might regret. Someone who is going to join a different lease in time but needs a place to say for a few months in between two leases may also seek out this kind of arrangement.
A tenant with financial constrictions can also use the flexibility of the Month to Month arrangement to avoid any long-term commitments that they might not be able to fulfill.
What kind of landlord might need a Month to Month Lease Agreement?
A landlord who wants to suit their tenants' needs for this type of arrangement might be willing to sign this type of agreement. Additionally, landlords are often willing to make these arrangements when there are few other options and they do not wish to leave a property vacant.
What kind of provisions are contained in a Month to Month Lease Agreement?
Many of the provisions contained in a Month to Month Lease Agreement can also be found in traditional Residential Lease Agreements. These provisions include:
Leased Premises and Lease Term:The basic information that describes the property, its location, and the starting date of when the Month to Month lease begins. In a Residential Lease Agreement with one-year or longer terms, the end-date will also be defined at this point.
Lease Payments and Charges: This provision states the amount of rent that's going to be paid, as well as laying out the charges if a rent check is late.
Default: Explains the definition of a default as well as the process that will take place if a tenant is unable to make payment. If this section is not written explicitly, it could represent potential problems for landlords who are trying to evict a delinquent tenant.
Maintenance and Repair: Establishes that a tenant must keep the apartment in good maintenance and sets forth the policy for the landlord to make repairs.
Other provisions that are typically found in longer residential leases are also part of the norm for Month to Month Lease Agreements, such as security deposit information and insurance terms.
Can't a landlord just cancel the agreement at any time?
Because the Month to Month Lease Agreement establishes that either party can end the terms of the lease at any time, this is a primary concern for tenants who are uncertain about their living situation in the near future.
To answer this question in looking at your individual Month to Month Lease Agreement form, be sure to check out the section on Leased Premises. This will often provide the amount of time that the tenant has to vacate after the agreement has been terminated via written notice. If this amount of time doesn't provide you with enough cushion between months to find a new place to live, try to ask that the agreement be changed to give you more flexibility. This is a common way that tenants seeking this kind of agreement will add some additional security to their living situation.
When is a Month to Month Lease Agreement enforceable?
Month to Month Lease Agreements will be enforceable provided that a number of conditions are met. First, the contract must be valid (see below). Additionally, it's important that the Month to Month contract that you've signed explicitly states when the starting date of the enforceable period is, and then provides a method for ending that period as well. These two factors should be found under one of the top sections detailing the parameters of the agreement.
What are the requirements for a Month to Month Lease Agreement to be valid?
Like any contract, a Month to Month Lease Agreement will require a few parameters to be met in order to be considered fully valid. It must be signed by two willing and capable parties (for example, anyone who signs a contract under duress might have a case for the contract being invalid). Additionally, the contract itself should be legal according to the local state laws and regulations governing Month to Month Lease Agreements and residential leasing in general.
If these requirements are met, the contract itself should also have equal consideration (i.e. both parties are getting something out of the contract) and should be clear in the language it uses to establish the landlord-tenant relationship.
When is a Month to Month Lease Agreement effective?
Once the contract is signed, the effective date of the Month to Month Lease Agreement will kick in. Oftentimes, Month to Month Lease Agreements will provide their own effective dates (essentially by stating when, for example, the first check is due). Although the contract itself is valid and legally "effective" from the moment it's signed, the actual actions of the contract don't have to be carried out until the Month to Month Lease Agreement states they do.
# 630
Lawyer prepared
Our forms are kept up-to-date and accurate by our lawyers
Unlike other sites, every document on FindLegalForms.com is prepared by a lawyer, so you can be sure that you are getting a form that is accurate and valid in India.
Verified in India
Our forms are guaranteed
to be valid in India
Our team works tirelessly to keep our products current. As the laws change in India, so do our forms.
Instant download
Download your form in
a format you can use
After you place your order, your forms will be available for immediate download. You can save the file for later use or print it immediately. We make all formats available to you at no extra charge.
Over 3,500,000 satisfied customers
In over 10 years of creating and selling legal forms, our focus has never changed: providing our customers high quality legal products, low prices and an experience that takes some confusion out of the law.
60-Days Money Back
Try our forms with no risk
If you are unhappy with your form purchase for any reason at all, contact us within 60 days and we will refund 100% of your money back.