Residential Lease
Legal Forms
Popular - Residential Lease Agreement. The document to use by a Landlord to rent a residence to a Tenant.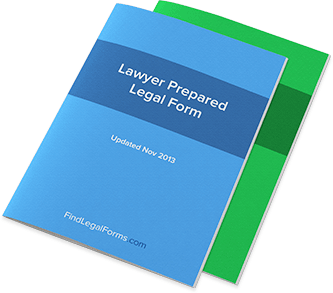 Read more
Residential Lease Agreements FAQ
What is a Residential Lease Agreement?
A Residential Lease Agreement is a contract between a landlord and tenant (usually referred to as such in the agreement's language) that establishes the legal grounding for a property rental relationship. Many of these types of leases exist; the difference is that for a residential lease, the property in question is a property that is to be lived in by the tenant.
The provisions in a Residential Lease Agreement will establish not only the timing of the rent to be paid, but the price of that rent as well as the responsibilities both parties have in maintaining the property. Because each lease is different, it is important to be aware of what these provisions are and what they mean.
What kind of provisions are usually contained in a Residential Lease Agreement?
Each agreement will vary slightly, but most will contain many of the following elements:
Leased Premises and Terms of Lease: These two basic functions describe not only where the premises is, but what the property inspection and residential usage rights will be for both parties.
Rent Payments and Fees: Outlines how much rent is to be paid – as well as what is to be paid if rent is late – this section is typically focused on dollars and cents.
Covenant of Quiet Enjoyment: Although not present in every residential lease, this provision will establish the landlord's policy for noise, parties, and guests.
Assigning and Subletting:This provision explains the landlord's policy on the tenant's right to "rent out" part of their apartment to a third party.
Other provisions are also common with the Residential Lease Agreement, but the four listed above are four that help contribute to the uniqueness of these leases (as opposed to Commercial Leases and other lease agreements).
How is a Residential Lease Agreement different from other leases?
Viewing the provisions above and how they relate to life in a residential property is one way to see how a Residential Lease differs from other leases. Typically, Residential Leases will have a number of provisions that address a wider range of issues than other leases simply because of the complications that arise from living on a property, rather than working at it or simply using that property. That's not to say that other leases do not have their own complications but Residential Lease Agreements often have to tackle unique issues in their own provisions.
A Residential Lease Agreement is quite similar to a Commercial Lease Agreement because of the nature of the lease involved. Other lease agreements, such as an Automobile Lease, will have even more differences.
As a tenant, how do I know if I'm okay to sign my Residential Lease?
Reviewing your own Residential Lease is something that should be taken seriously. It's important to familiarize yourself with the various provisions of most standard Residential Lease Agreements. Reviewing the question above on these different provisions is a good way to start doing just that.
Otherwise, you have to be aware of the variables in each Residential Lease Agreement that are unique to these leases. Make sure that your contract reflects everything you were told about the premises; for example, if the security deposit requested in the contract is different than what you were quoted, you should request that it be changed before you sign it. It's also important to review the landlord's various policies so that none of them become surprises later on. In a valid and enforceable lease, your landlord will expect you to live up to these policies.
What aspects of Residential Leases vary from state to state?
Although there are a wide range of similarities in how Residential Lease Agreements are handled on a state-to-state basis, there are certain provisions you should keep an eye on before signing your own lease. For example, if one state's policy on safety is more strict than that of another state, you may find that signing a lease in the "safer" state will include provisions on inspection that are not included in the latter state.
How do I get out of a Residential Lease?
There are a number of ways in which a tenant – or even a landlord – can "get out" of a residential lease.
First, it's important to remember that honoring an agreement made in a valid contract is essential. However, if one party has first not lived up to the promises of the lease, it's possible for the other party to take action and end the lease as per its own provisions.
Additionally, each party might sign a new contract that ends the lease before its previously established end date. This sometimes happens when a tenant is no longer able to pay rent and willingly agrees to vacate.
When is a Residential Lease Agreement enforceable?
Residential Lease Agreements are enforceable upon signing; however, what is enforced in these agreements will depend on the specific details contained in the lease itself. Typically, this enforceability doesn't "kick in" until the security deposit has been paid per the terms of the agreement. Because each Residential Lease Agreement will detail rent dates, it is at the beginning of this rental relationship that the agreement becomes truly enforceable.
What are the requirements for a Residential Lease Agreement to be valid?
Aside from the typical requirements of contract law (such as consideration, the mental state of the signing parties, etc.) there is little else required for a Residential Lease Agreement to be valid. However, it is important to note that the provisions in each lease could contain language that releases the parties from enforceability; for example, a tenant may not expect to have to pay rent if the property has not been suitably maintained as per the requirements of the lease.
When is a Residential Lease Agreement effective?
These agreements will be effective as soon as both parties have signed. It's important for the rental relationship to have kicked in for enforceability considerations, but there is generally not a separate date at which these specific agreements become effective.
# 627
Lawyer prepared
Our forms are kept up-to-date and accurate by our lawyers
Unlike other sites, every document on FindLegalForms.com is prepared by a lawyer, so you can be sure that you are getting a form that is accurate and valid in India.
Verified in India
Our forms are guaranteed
to be valid in India
Our team works tirelessly to keep our products current. As the laws change in India, so do our forms.
Instant download
Download your form in
a format you can use
After you place your order, your forms will be available for immediate download. You can save the file for later use or print it immediately. We make all formats available to you at no extra charge.
Over 3,500,000 satisfied customers
In over 10 years of creating and selling legal forms, our focus has never changed: providing our customers high quality legal products, low prices and an experience that takes some confusion out of the law.
60-Days Money Back
Try our forms with no risk
If you are unhappy with your form purchase for any reason at all, contact us within 60 days and we will refund 100% of your money back.