Salon Station Lease Agreements
Legal Forms
Salon Station Lease Agreement is for use by a salon owner who rents out stations within the salon. This form sets out the rent amount and security deposit and any equipment which salon owner will furnish.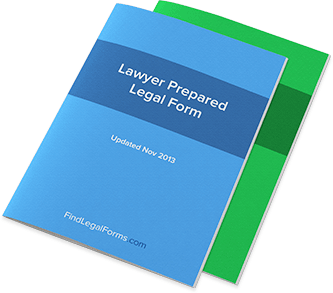 Read more
Salon Station Lease Agreements FAQ
What is a Salon Station Lease Agreement?
A Salon Station Lease Agreement takes place when one party (the "Lessee") agrees to lease a station at a salon from the owning party (the "Lessor"). Because this agreement doesn't deal with leasing an actual salon in terms of commercial property – which would generally fall under a simple Commercial Lease Agreement – the contract is unique from other lease agreements.
Often considered standard practice in the salon industry, these Salon Station Lease Agreements allow the Lessee's to essentially be in business for themselves, since they are technically not using someone else's equipment to handle their daily business.
How do you lease something like a Salon Station?
To many people, the idea of a "lease" usually comes with large, tangible property: land, residential property, automobiles, etc. But in the case of a Salon Station, the lease only applies to an individual station which exists in someone else's Salon. The mechanics for this type of contract, however, are not too dissimilar from various other lease agreements. In order to lease a Salon Station from someone else, you will be expected to sign the contract, maintain the property and agree to the payment terms demanded by the Lessor.
What provisions usually appear in Salon Station Lease Agreements?
Many of the provisions in Salon Station Lease Agreements will not look unfamiliar to most people who have experience in signing leases. For example, the following provisions can usually be found in these Salon Station Lease Agreements:
Leased Premises Description: Although the actual description of the property being leased will be much different from other leases, most Salon Station Lease Agreements begin with a description of the leased property as most other leases do.
Rental Payments: The arrangement of payments in a Salon Station Lease Agreement will typically be similar to that of Residential Lease Agreements.
Security Deposit and Return: Because leasing a Salon Station comes at certain risks to the owner of the station, the security deposit provisions will be important in maintaining a low degree of risk from the Lessor's point of view.
Default: If the Lessee fails to make payments regularly, this provision will detail the process of what happens next.
Equipment: While traditional Commercial and Residential Lease Agreements will address the limitations of equipment in office use, in this case the Lessee is actually leasing the equipment and space itself!
Maintenance, Utilities, and Taxes: Standard in these types of forms, these issues must be dealt with in order to maintain the Salon Station and ensure that all taxes are properly paid.
As a Lessee or Lessor, your job is to make sure that all of the provisions in your Salon Station Lease Agreement match up with your goals and desires for this lease.
What does a description of the "premises" entail?
Because people who are leasing Salon Stations are leasing such a specific area and equipment, it's important to ensure that the property is adequately described in the "Leased Premises" provision of the Salon Station Lease Agreement. For example, it is not enough to simply list where the Salon itself is located; the individual station being leased must be identified if the contract is to be fully signed and valid.
Most Salon Station Lease Agreements will include a blank space for this exact description in the "Leased Premises" provision; however, it's important to note that there are essentially two blanks that need to be filled in at this point. First, the Salon itself should be identified so that the proper ownership is verified in the signing of the contract. Second, the Salon Station being leased should be identified explicitly. This provision then states that the Lessee can use the leased Salon Station to run his/her own business from that station; essentially, that is the purpose of the contract.
When is a Salon Station Lease Agreement enforceable?
Enforcing the lease agreement for a Salon Station will depend on a number of factors. First, the contract should be fully signed and valid (see below). Additionally, the agreement should explicitly detail which Salon Station is being leased, as well as the Salon where this station is located.
Because a Salon Station Lease Agreement allows for the Lessee to run their own independent business within the confines of someone else's commercial space (though for the purposes of the contract, a Salon Station is considered separate "space"), ensuring this contract's enforceability depends on how well the premises is defined in the agreement and then maintained after the contract is signed.
What are the requirements for a Salon Station Lease Agreement to be valid?
For a Salon Station Lease Agreement to be valid, it meet the following criteria:
Age: Both parties – the Lessee and Lessor – must be of legal age to sign a contract if they are signing the contract on their own.
Consideration: Both parties must be gaining something from this relationship; typically, this is not a problem for Salon Station Lease Agreements because these agreements are essentially business transactions.
Capacity: Each party must have signed the agreement with their full mental faculties and not have signed the contract under duress.
In a Salon Station Lease Agreement it is also imperative that for the contract to be valid, the premises is explicitly defined. If the Salon Station portion of the "Leased Premises" provision is left blank, for example, the contract might be considered invalid or at least unenforceable. Each detail must be filled out in full.
When is a Salon Station Lease Agreement effective?
Like all lease agreements, a Salon Station Lease Agreement will lay out the payment terms and schedule for the lease. Though the contract itself is effective as soon as it is validly signed and filled out by both parties, the business transactions contained therein might run on a different schedule. While the end date of the lease agreement may have passed, the contract will still be considered "effective"; for example, if a Lessor has not repaid a security deposit, the contract is still enforceable.
# 1727
Lawyer prepared
Our forms are kept up-to-date and accurate by our lawyers
Unlike other sites, every document on FindLegalForms.com is prepared by a lawyer, so you can be sure that you are getting a form that is accurate and valid in India.
Verified in India
Our forms are guaranteed
to be valid in India
Our team works tirelessly to keep our products current. As the laws change in India, so do our forms.
Instant download
Download your form in
a format you can use
After you place your order, your forms will be available for immediate download. You can save the file for later use or print it immediately. We make all formats available to you at no extra charge.
Over 3,500,000 satisfied customers
In over 10 years of creating and selling legal forms, our focus has never changed: providing our customers high quality legal products, low prices and an experience that takes some confusion out of the law.
60-Days Money Back
Try our forms with no risk
If you are unhappy with your form purchase for any reason at all, contact us within 60 days and we will refund 100% of your money back.