Sublease Agreements
Legal Forms
Sublease Agreements. A sublease is an agreement used by a residential tenant to sublease part or all of his dwelling to another for a portion or the remainder of his lease term.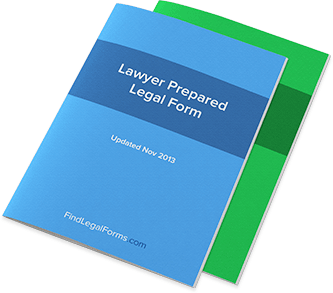 Read more
Sublease Agreements FAQ
What is a Sublease Agreement?
When a previous lease already exists, a Sublease Agreement is when the person doing the original leasing (the "Sublessor") leases out a portion or all of that leased property to another party (the "Subtenant"). Also known as "Subletting," this process is quite common and is perfectly legal assuming that the owner of the property approves of the transaction. Oftentimes the Sublessor can find permission for this type of arrangement in their original lease.
Sublease Agreements apply to both the commercial and residential worlds. For this reason, it's important to find the Sublease Agreement that best applies to your situation – and if you are the Sublessor, you'll want to be 100% sure that you have permission to sublet before you enter into any kind of contract that qualifies as a Sublease Agreement.
What is the difference between a Residential Sublease Agreement and a Commercial Sublease Agreement?
There is actually very little to separate the two aside from the obvious – that one applies to residential property and the other to commercial. The differences, however, will color each document – for example, tax payments are typically an issue arising in Commercial Subleases that are not present in Residential Subleases.
How do I know if I can sublet?
You'll have to check with the owner of the property itself. The landlord should have either put this kind of language into your original lease with them (in which case you should check with that lease before further pursuing a sublet). If not, you'll want to get written permission from the owner of the property in order to establish that permission did indeed exist in case any problem arises. Many owners do not care about subletting as long as the conditions of the lease are met and the rent continues to be paid on time, but individual cases always vary.
As a Sublessor, am I now a landlord?
Essentially, you are, though you do not qualify as the "owner" of the property you're leasing out unless you do indeed own it. The usual laws of residential and commercial leases will apply with a sublet as they do with a traditional lease, which is why it's important to use a fully-valid Sublease Agreement as part of your interaction with your Subtenant. We advise against using only an oral agreement with Subtenants (even if they are friends), as these types of oral contracts tend to not hold up to scrutiny when legal issues arise. As a Sublessor, it's recommended that you refuse to sublet without a Sublease Agreement having been signed.
As Sublessor, what kind of terms can I dictate?
Though you don't have the freedom of someone with ownership of the premises, you can still dictate several terms to the Subtenant in your Sublease Agreement. For example, in provisions like Basic Lease Terms, Rent Payments, and Security Deposit, you can determine how much rent will be paid and for how long. In Default, you can establish the process for what happens should the Subtenant default on rent – this is an especially important provision if you are Subletting the entire premises for the full amount of the rent you owe your own landlord.
You may be beholden to the Subtenant for a number of responsibilities, such as providing them with "quiet enjoyment," in which if you live together and in separate areas, you will have to keep the volume down. This is especially important in duplexes and in commercial properties where a quiet working environment is imperative.
Do I need a state-specific Sublease Agreement?
In a word, yes. Most contracts that deal with residential and commercial agreements are regulated by the state and will require that your contract live up to individual state regulations. It's much easier to simply use the correct form then it is try to fit a "cookie-cutter" form into your state's laws and rules.
As a Subtenant, what should I look for in a Sublease Agreement?
You should look for many of the similar items you'd look for in a standard lease agreement. However, it's also important for you to identify the "quiet enjoyment" provision in your contract so that you know you'll be entitled to – appropriately enough – the quiet enjoyment of the property that you're leasing out. Without this provision, you may not be entitled to challenge the Sublessor on these issues simply because you didn't agree to anything specifically in the contract regarding quiet enjoyment.
What is an Occupancy Agreement?
Similar to a Commercial Sublease Agreement, an Occupancy Agreement is an agreement in which a provider of office space and an occupant can agree to rental terms. However, in an Occupancy Agreement, there may be additional facilities and resources made available to the occupant that aren't necessarily provided to the Subtenant on a Commercial Sublease Agreement. Occupancy Agreements tend to deal with shared office space rather than separate lease agreements.
Can both parties amend these agreements after they're signed?
Yes; as long as both parties agree to what's being signed, they can pursue a Sublease Agreement Amendment contract that will change the terms of the lease. This is especially useful when more flexibility is required due to extenuating circumstances. Though it does require both parties to be on board with the changes, it offers a "backup" emergency option for lease changes.
When is a Sublease Rent Agreement valid?
Similar to all contracts, this agreement will require at least two parties of consenting age and sound mind. As it specifically applies to Sublease Rent Agreements, it will be imperative to the validity of the agreement that the true landlord (owner) of the property offers their written permission for the arrangement.
When is a Sublease Rent Agreement effective?
The Sublease Rent Agreement will be effective as soon as all of the requirements for validity have been met (see above) and the agreement has been signed. The contract will continue to be effective throughout the terms of the lease as listed in the agreement itself. Once the lease has expired the contract will only be effective regarding problems that happened during the lease terms.
# 624
Lawyer prepared
Our forms are kept up-to-date and accurate by our lawyers
Unlike other sites, every document on FindLegalForms.com is prepared by a lawyer, so you can be sure that you are getting a form that is accurate and valid in India.
Verified in India
Our forms are guaranteed
to be valid in India
Our team works tirelessly to keep our products current. As the laws change in India, so do our forms.
Instant download
Download your form in
a format you can use
After you place your order, your forms will be available for immediate download. You can save the file for later use or print it immediately. We make all formats available to you at no extra charge.
Over 3,500,000 satisfied customers
In over 10 years of creating and selling legal forms, our focus has never changed: providing our customers high quality legal products, low prices and an experience that takes some confusion out of the law.
60-Days Money Back
Try our forms with no risk
If you are unhappy with your form purchase for any reason at all, contact us within 60 days and we will refund 100% of your money back.