Vacation Property Rental Agreements
Legal Forms
Vacation Property Rental Agreements for use when renting an owner's vacation property. This agreements specifies the reservation and check-in and check out procedures and the fees for rental and security deposits.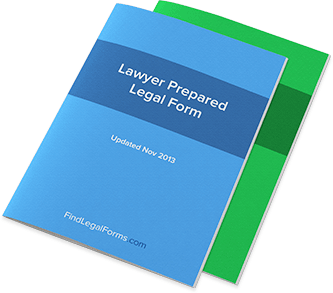 Read more
Vacation Property FAQ
What legal forms apply to managing and owning vacation property?
Owning vacation property can be a great source of income to those with the means to acquire it, but protecting that vacation property through contracts and lease agreements is crucial in order to ensure that the property remains secure and that income is assured. Because of this, there are a number of legal forms that pertain to owning and managing vacation property specifically that are best used when matched with the situation each contract describes.
Generally, Vacation Property Rental Agreements work best for renting out vacation property in that they offer both parties a solid written form of their agreement that will include all of the necessary details. It's best to avoid oral agreements and arrangements except with those you trust implicitly such as immediate family members – and even then, legal caution is always warranted.
What are the contents of a Vacation Property Rental Agreement?
Separate and distinct from a Residential Lease Agreement, a Vacation Property Rental Agreement is not a long-term lease. And while it is a rental form, it has a number of differences from standard equipment and automobile rental contracts as well. A Vacation Property Rental Agreement is simply an agreement that details the terms of the rental period and the responsibilities of both the owner of the property and the party doing the renting.
The contents of this contract include provisions such as Reservation Information, Security Damage Agreements, and Check-in/Check-out procedures. Essentially, the Vacation Property Rental Agreement is the contract designed to protect both owner and renter during the period in which the rental is taking place. Additionally, any duties and responsibilities of either party will be detailed in the contents of a Vacation Property Rental Agreement.
If I own property, can't I just accept a check?
As the owner of (presumably quite valuable) vacation property, your duty is to do your best to ensure your property is protected. Oral arrangements with renters are not sufficient to do this on a legal basis – you need to ensure that the property rental is written down and signed in order to give you the enforceability of the legal system. For example, if you only have an oral arrangement with a renter and they damage your property, you might not be able to prove they were liable for that damage. With a Vacation Property Rental Agreement in place – in which the renter agrees to this kind of liability – you have a much more solid legal grounding for asking the renter to pay for said damage.
As a vacation property renter, should I be wary of what I'm signing?
You should be wary of anything you're signing in the sense that you should be cautious and read everything through before signing it. However, Vacation Property Rental Agreements are often quite standard and shouldn't make you suspicious of the owner. You'll want to read each of the provisions contained in the Vacation Property Rental Agreement with full attention, but there's no reason you should feel hesitant about such an arrangement simply because of the presence of one of these forms. If anything, you should feel encouraged by the foresight of the owner you're renting from.
What do I do if I want to hire a property management company to rent out my home?
Typically, if you take this route, the property management company will be able to take care of these types of contracts with the individual renters. But you'll want to make sure that you're tackling the process with a thorough amount of research into the company you're hiring and ensure that they have a good reputation amongst vacation property owners in your area. If not, then it can sometimes be best to simply rent out the property yourself and use Vacation Property Rental Agreements to do so.
As an owner, what kind of details can I include in the Vacation Property Rental Agreement?
In the main provisions of the Vacation Property Rental Agreement, you'll be able to customize a few details such as:
Reservation Information: This will indicate whether or not a reservation is being held or not and will also state any information relevant to a renter holding said reservation.
Security and Damage Agreement: This should be one of the top priorities you should look at as an owner because this provision will allow you to set forth the policy for damage to the property.
Check-in/Check-out: Establishing this procedure will eliminate confusion from the renter and will help you to make sure that the check-in and check-out are both handled properly from your perspective.
Use and Enjoyment: This will detail what kind of uses of the property are included with the rental, as well as what kind of uses might be banned – this is especially important to consult if you have a few stipulations that come with renting your property. If you do, make sure to put them down under this provision.
Hold Harmless: A good Vacation Property Rental Agreement will have this explicitly spelled out in strong legal language. In this provision, the owner of the property is protected from certain liabilities, such as accident or illness, while the renter is using the property in question.
Of course, you can insert your own provisions and customize your own document, but it's important to remember that the renters will also have approval of this document. You'll have to present them with something that you know both parties can agree to.
As an owner, what protections does a Vacation Property Rental Agreement offer me?
Protections such as those in the Hold Harmless provision will ensure that the owner of the property is not held liable for accidents or injuries sustained while the renter is renting the property in question. Other protections also exist in order to ensure that prompt payment is made in exchange for the rental.
# 1738
Lawyer prepared
Our forms are kept up-to-date and accurate by our lawyers
Unlike other sites, every document on FindLegalForms.com is prepared by a lawyer, so you can be sure that you are getting a form that is accurate and valid in India.
Verified in India
Our forms are guaranteed
to be valid in India
Our team works tirelessly to keep our products current. As the laws change in India, so do our forms.
Instant download
Download your form in
a format you can use
After you place your order, your forms will be available for immediate download. You can save the file for later use or print it immediately. We make all formats available to you at no extra charge.
Over 3,500,000 satisfied customers
In over 10 years of creating and selling legal forms, our focus has never changed: providing our customers high quality legal products, low prices and an experience that takes some confusion out of the law.
60-Days Money Back
Try our forms with no risk
If you are unhappy with your form purchase for any reason at all, contact us within 60 days and we will refund 100% of your money back.