Website Privacy Policy Agreements
Legal Forms
Website Privacy Policy Agreement for use when disclosing how an individual's personal information is collected, used and shared by a website.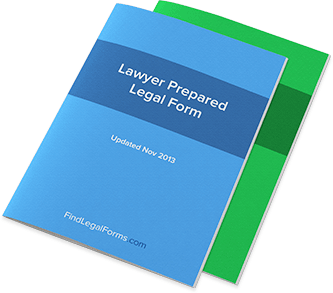 Read more
Website Privacy Policy Agreements FAQ
What are Website Privacy Policy Agreements?
Website Privacy Policy Agreements are forms published online that establish a website's policy toward a user's information – how that information will be used, whether it will be shared, etc. This policy will also establish the user's rights, and is seen as an implicit agreement between the person owning and operating the site and the user of the site. For this reason, it can create some legal difficulty if the owner of a site promises not to share user information and then sells that information to a third party.
Many sites nowadays contain privacy policy agreements – most often, they are found in small links toward the top and/or bottom of the website's main navigation. Although reviewing this information as a user of some of your most frequently visited sites is important, it's vitally important for the owner and operator of a website to make sure that their privacy policy is published, comprehensive, and accurate.
Why is there a need for a Privacy Policy?
Because privacy is such a contentious issue on the Internet these days, privacy is a top-priority concern for many web users. This is even more true if these users, in the usage of your site, are asked to share some of their information with you (for example, websites with public message boards will require email information). Because so many websites do indeed collect and then share and even sell this type of information, many users prefer to know what your site's privacy policy is.
From the owner's perspective, a privacy policy is a good way to ensure a few things. First, it ensures a degree of professionalism; a site without privacy policy might not look as trustworthy as even a site with a policy that says it is going to share user information. Second, as the website owner, you want to establish your policy in writing so that it can be verified should the legal need ever arise. After all, users who agree to a privacy policy that allows information sharing will find it hard to challenge you when you do share said information.
What kind of information is collected on websites that might apply to the Privacy Policy?
There are essentially two categories of information users give as a result of using your website. First, there is the information they voluntarily enter themselves – this would include their email address when they sign up for a newsletter, for example. Second, there is the information that a user sends to you simply by visiting your site, such as their IP address, location, and activity history. Any site owner with the right analytics program in place can track this information and know what kind of people are visiting their site. In fact, they might even know what browser their users are running when visiting their site.
Is there a difference between a Website Privacy Policy Agreement and simply a Privacy Policy?
There can be a subtle difference. A Privacy Policy might be considered a type of Website Privacy Policy Agreement, but a Privacy Policy can also simply be the stated policy of the website. A Website Privacy Policy Agreement might refer to that kind of implicit agreement, but it also might refer to a direct agreement that a user is expected to approve when signing up for some aspect of a web site's services. However, the difference between the two is sometimes merely semantics. A good rule of thumb is to at least look for the words "Privacy Policy."
What's the difference between a site with a sign-up form and a site without one?
Both sites need a privacy policy of some sort. However, a site that includes user registration or sign-ups will want to go the extra step and ensure that their users also agree to a privacy policy as it relates to the information collected during registration. (The question "What kind of issues need to be addressed in a Website Privacy Policy Agreement?" below also deals with what kind of issues need to be addressed for user registration scenarios).
I don't do anything with my visitor information. Do I still need Website Privacy Policy Agreement?
Yes. There's also some good news here: if you don't do anything with your visitor information, you should feel happy to broadcast that news to everyone using your site. After all, many people are used to their information being for sale; it's refreshing to see a privacy policy that respects a user's privacy. However, you will likely still want to include terms that say your policy can change without notification of the user, as this will allow for some flexibility in the future.
What kind of issues need to be addressed in a Website Privacy Policy Agreement?
The issues are numerous, and each of them could comprise an article of their own. However, it's still worth listing them:
Information Collected: It's important to describe which information is collected from your users.
How We Use Your Information: This will elaborate on the information collected and describe how it's used, such as whether or not it is shared.
How We Protect Your Information: If information is to be protected, users often like to hear exactly how it will be protected.
Third Party Advertising: This outlines the policy for any third party advertising that takes place and how it relates to the information being collected and used by the site owner.
User Accessing of Information: This outlines the policy for users changing their own information. This is particularly important for websites that have sign-up forms and memberships – i.e., websites with membership forums, user profiles, and/or subscription plans.
Opt-Out: Specifically applying to the emails a user receives (it is legally required that you allow users to opt-out of emailings), this section details how many aspects of the membership can simply be opted out of.
Children's Policy and Parental Rules: Is the site for minors? If not, that should be stated. If so, the policy of minors using the site should also be stated.
Be sure to check any Website Privacy Policy Agreement you ultimately decide on using to make sure that all of these provisions are included and that all potential users' issues are addressed.
# 1244
Lawyer prepared
Our forms are kept up-to-date and accurate by our lawyers
Unlike other sites, every document on FindLegalForms.com is prepared by a lawyer, so you can be sure that you are getting a form that is accurate and valid in India.
Verified in India
Our forms are guaranteed
to be valid in India
Our team works tirelessly to keep our products current. As the laws change in India, so do our forms.
Instant download
Download your form in
a format you can use
After you place your order, your forms will be available for immediate download. You can save the file for later use or print it immediately. We make all formats available to you at no extra charge.
Over 3,500,000 satisfied customers
In over 10 years of creating and selling legal forms, our focus has never changed: providing our customers high quality legal products, low prices and an experience that takes some confusion out of the law.
60-Days Money Back
Try our forms with no risk
If you are unhappy with your form purchase for any reason at all, contact us within 60 days and we will refund 100% of your money back.