Service Agreements
Legal Forms
Contracts used when providing various services setting out detailed terms including the specific services to be performed, term of the agreement and how much the services will cost.
Service Agreements for use in various situations. These agreements set the specific services to be performed, term of the agreement and how much the services will cost. Included are numerous agreements which cover household, contracting and business needs.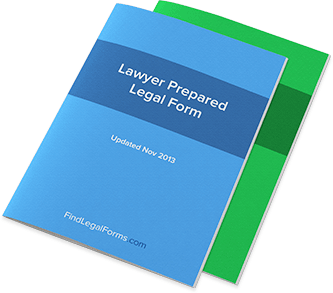 Read more
Service Agreements FAQ
What is a Service Agreement?
Service Agreements are contracts used between two parties when one party is agreeing to provide labor in exchange for compensation. The range of services agreed upon in a Service Agreement range from installing garage door openers to tutoring children – and just about anything in between. Service Agreements are similar to Independent Contractor Agreements but often come in specific forms that address individual services such as interior design, janitorial services, or even nutrition and training services.
Typically, the parties represented in a Service Agreement are the "Contractor" and the "Owner," though these parties may be referred to as something else if the individual Service Agreement.
What is the difference between a Service Agreement and an Independent Contractor Agreement?
Typically, an Independent Contractor Agreement will outline a statement of the work to be performed, while a Service Agreement will focus more on the scope of the work to be performed. This is why a Service Agreement will often include a rate for the work that is to be rendered, while an Independent Contractor Agreement tends more toward a single or flat fee.
There is some degree of flexibility in how each of these agreements is constructed however.
Service Agreements will often contain other provisions as well, such as how expenses are to be handled when spending money is necessary to complete the services to be rendered.
How do I know when I need a Service Agreement?
Whenever your services are ongoing (as opposed to one-time, or opposed to a permanent basis), you'll likely need to employ a Service Agreement. In one sense, Service Agreements could be considered a step above an Independent Contractor Agreement and a step below Employment Agreements in their permanence – though it's important to remember that each type of these agreements can specify its own timeline.
If you run your own service-based business but expect to add on regular clients (such as personal training clients) then the Service Agreement is likely the contract you'll want to use on a regular basis.
What kinds of professionals most often use Service Agreements?
Generally, any type of service-based business can get good use out of Service Agreements. But there are a number of professions that frequently lend themselves to the use of these contracts, including:
Accountants
Web designers and programmers
Personal trainers
Carpet cleaners
Network administrators
Cooking lessons
Electrical contractors
Florists
Gardeners
Interior designers
Exterminators
Photographers
Plumbers
Roofing contractors
Tutoring
Translators
Makeup artists
You'll be able to find Service Agreement forms tailored specifically to these professions quite easily – however, the professions that can benefit from Service Agreements are not limited to those listed above.
How are Service Agreements different from Employment Agreements?
If you sign an Employment Agreement, then you become an employee of the company you've agreed to work for. Though the document is much like a Service Agreement, an actual Service Agreement is generally better for those who are in business for themselves.
The essential message of each contract – the agreement of services to be rendered for a certain amount of pay – is the same, but the roles of the two parties is vastly different in each contract.
What kind of provisions can be found in a Service Agreement?
Typically you'll find the following provisions in a Service Agreement:
Description of Services / Services to be Performed: Quite simply, this section lays out the description of the job in question, though it will leave the schedule for the services to the next provision.
Time of Completion: Giving an expected date for the completion of the service project, this provision sets the limitations generally not found in an Employment Agreement.
Payment: Not only does this address the price of the services rendered, but will also address problems like expenses that have to be made in providing the services.
General Provisions: A "miscellaneous" section that can include additional provisions customized to suit the needs of the project.
As you can see, this contract is relatively straight-forward and not difficult to prepare once the terms of the agreement have been reached.
Do Service Agreements vary from state to state?
It's important to have a contract that fits the individual parameters of your state's legal system; however, Service Agreements generally don't change very much from state to state on a core level. Even so, make sure that if you are using a Service Agreement that you use one that has been reviewed and approved for use in your individual state.
When is a Service Agreement enforceable?
Service Agreements, like most contracts, will be enforceable once they are validly signed. Because the Time of Completion provision will outline a specific schedule for the work and payment, the contract will generally not be truly enforceable until the time for each side to live up their responsibilities has arrived. Once both sides have lived up to the contract, there will be little "left over" enforceability unless other provisions have been included.
What are the requirements for a Service Agreement to be valid?
One important factor for Service Agreements is "consideration." This factor assumes that both sides are receiving some benefit from the transaction – otherwise, the contract could be considered a form of involuntary servitude and would therefore be invalid. That's why it's important that both the services to be rendered and the payment terms for those services be listed in a Service Agreement. Other usual requirements of contractual validity (such as a willful signature between two legal adults) still apply.
When is a Service Agreement effective?
For contracts with specific time frames like a Service Agreement, the general effectiveness of the contract itself is strongly influenced by its own scheduling terms. However, a contract will not be null and void simply because the schedule for payment has passed and it's important that the contract has also been fulfilled by each signing party. The contract will continue to be effective after it has been signed; however, there will not be much to enforce once the two sides have both lived up to their respective contractual obligations.
# 1011
Lawyer prepared
Our forms are kept up-to-date and accurate by our lawyers
Unlike other sites, every document on FindLegalForms.com is prepared by a lawyer, so you can be sure that you are getting a form that is accurate and valid in India.
Verified in India
Our forms are guaranteed
to be valid in India
Our team works tirelessly to keep our products current. As the laws change in India, so do our forms.
Instant download
Download your form in
a format you can use
After you place your order, your forms will be available for immediate download. You can save the file for later use or print it immediately. We make all formats available to you at no extra charge.
Over 3,500,000 satisfied customers
In over 10 years of creating and selling legal forms, our focus has never changed: providing our customers high quality legal products, low prices and an experience that takes some confusion out of the law.
60-Days Money Back
Try our forms with no risk
If you are unhappy with your form purchase for any reason at all, contact us within 60 days and we will refund 100% of your money back.